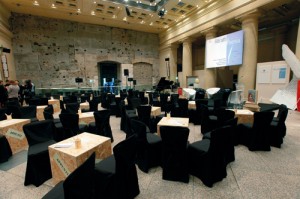 The power of dialogue
To measure, to talk, to quarrel, but always to confront.
Meet with different goals, around a thought, a project, an idea, in a nice place, comfortable and pleasant. We offer our technical services and the qualified personnel needed for the professional and smooth development of every meeting.
Portfolio location, logistics, congress facilities (hostesses, stewards, translators, security service, touristic guides)